When Bill and Rebecca Steele first married, they agreed to raise their children in an interfaith home. They determined to raise their girls in their mother's Lutheran tradition and the boys in their father's Catholic faith. In this episode we hear from their daughter, F.L.O.W.cast team member Veronica Brown, as she reflects on her experience with two veteran Catholic educators with a broad experience of educating children of multiple faith traditions in Catholic schools.
Get to know Our Guests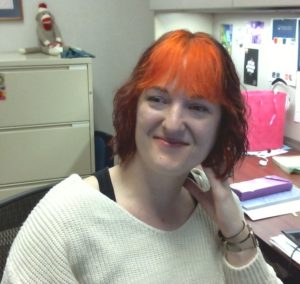 Hi there! My name is Veronica Brown (maiden name Steele) and I am the Communications and Advancement Specialist for the Dominican Sisters of Springfield, Ill. As you hear in this episode, I was already familiar with SHG and the sisters that taught there. Now, I get to interact with these wonderful sisters on a daily basis.
After graduating from Lutheran High school, I moved to Edwardsville, Ill., to complete my undergraduate degree at SIUE. Upon graduation, I moved back to Springfield, purchased a house, and began my career in non-profit communications. I've worked in non-profits that were tiny (think two staff members) and HUGE (think international scope) and have always loved the atmosphere that working for a non-profit provided.
In 2017 I became a step-mother, wife, and dog-owner all on the same day.
Now my husband and I spend half our time getting beat at Guess Who, Uno, and Candyland while the dog tries to sneak treats from his (human) sister. We are also big anime and manga fans and dream of one day visiting Japan in-person.
I'd love to hear from you if you have questions, thoughts, or just need a new friend in Springfield!
Email: vbrown@spdom.org
Facebook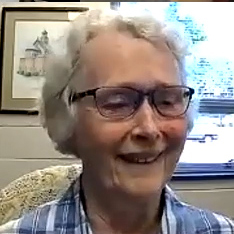 Sister Katherine O'Connor is the president of Sacred Heart-Griffin High School and is convinced that collaboration is the secret to peace in our world. She's been instrumental in carrying out the vision for SHG has overseen the largest fundraiser in the school's history. In 2016 Sister Katherine was named one of Security Bank's Women of Influence. You can learn more about Sister Katherine here.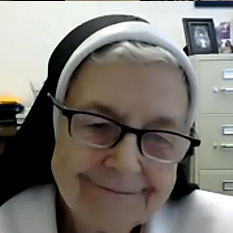 Sister M. Joan Sorge is well known in Springfield for the years she spent as principal and Little Flower and St. Agnes schools. Since 2017 she has been director of the Dominica Sisters Associate Program and has a passion for helping others learn how to tend to their spiritual lives. Watch this presentation on holistic living Sister M. Joan presented to a recent class of associate candidates.
More to Explore
Inquire with SHG about enrollment for 2022-23 school year.
Sister Joan Sorge helps facilitate our Associate Program.
Learn more about Trinity Lutheran School & Church, Blessed Sacrament School & Church, and St. Agnus School & Church in Springfield, IL.
Want to work with Veronica? Check out the SHC Employment page for open positions.
You Might Also Like
Six Tips for Back-to-School Season
An Inside Edition podcast episode with Jeremiah Washington & Aaron Tebrinke